#trademark
The nights are getting shorter, the days are getting longer, and summer is gradually approaching. The rainy season has started in Nagoya and when looking up at the sky, it is cloudy and dull. The dazzling sunshine has faded into the shadows, and the trees in the city are drenched with rain.
New members of the insect family have appeared to accompany the season, and we can feel the change of the seasons.
By the way, did you know that the firefly viewing season is during the rainy season?
It is well known that fireflies can be found in places where the water is clean, the water flow is calm, and it is dark and quiet.
However, the Tobu Zoo (located in Saitama prefecture) has the world's first "Hotarium" where you can see fireflies all year around. (time)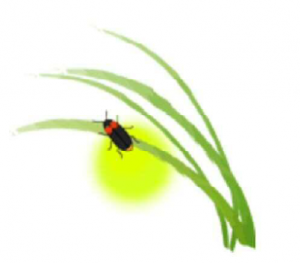 Trademark : Hotarium
Japanese Trademark registration number: No. 4870447
Date of registration : June 10, 2005
Right holder : Tobu Railway Co.
※The word "Hotarium" is a combination of two words, hotaru (meaning firefly in Japanaese) and ~rium (a suffix which indicates a place).
Tobu Zoo Website (Japanese)
https://www.tobuzoo.com/zoo/feature/hotariumu/