#trademark
May 6th is registered as "Colocolo Day" by the Japan Anniversary Association from the puns of "co (5) lo (6) co (5) lo (6)".
This was established in 2010 to commemorate the 25th anniversary of the trademark application for the adhesive carpet cleaner "Colocolo" developed by Nitoms, Inc.
It is a very simple name, but it seems that it was a different product name when it was first released. However, as a handy cleaning tool, it is interesting that everyone in Japan probably recognizes "Colocolo" is an adhesive carpet cleaner. (Syszo)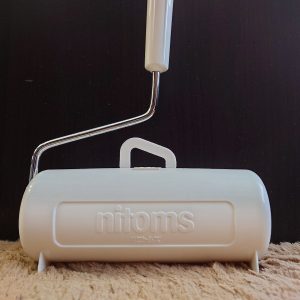 For the trademark "Colocolo", its application was filed on February 20, 1985 and registered on May 29, 1987.
J-Plat Pat Trademark Search "Colocolo" (Click "English" on the top right of the page)
* "Colocolo" is a registered trademark of Nitoms, Inc.