#patent
#trademark
I like Ichimasa Kamaboko's "Karikko" snack series, and whenever I see them at the supermarket, I can't resist buying them. The texture is chewy and hard, and I can't stop eating them. There are three types: sardine (Karikko Iwashi), shrimp (Karikko Ebi), and seaweed & hijiki seaweed (Karikko Wakame&Hijiki), but sardine is my favorite.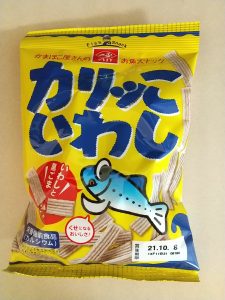 On the back, there is a patent number for the manufacturing method. (Japanese Patent No. 3816037)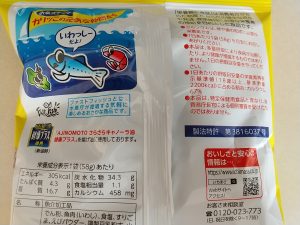 I felt that the crunchy texture with the flavor of fish is supported by this kind of technology.
In addition, "Karikko Iwashi" and "Karikko" have been registered as Japanese trademarks.
This product is often found in supermarkets, not in the confectionary section, but in the section where fish paste and fish sausage are sold, so if you are curious about it, please look for it. (Marron)