#trademark
The Corona disaster has increased the amount of time I spend at home. I often make sweets during my happy time indoors.
Using a whisk and a rubber spatula, I can make many kinds of sweets. For whipping cream and egg whites and making meringue sweets, I use a hand mixer.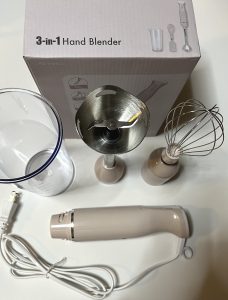 The electric whisk I bought this time is marked as made in 2021, and it comes with the electric machine itself, a hand blender and a whisk that can be attached to it.
With this electric whisk, I could easily make meringues in a matter of minutes.
This electric whisk has the registered trademark "Abitelax". The owner of the trademark is Yoshii Electric Co., Ltd., Japanese Trademark Registration No. 4295194, registered on July 16, 1999, and the designated product is an electric mixer.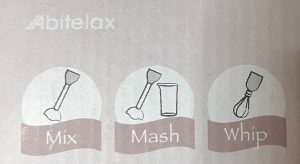 I made a lemon chiffon cake with this electric whisk, and it turned out fluffier than the conventional method.
Next is the strawberry season. I would like to use this electric whisk to make strawberry cake. (Raspberry)