#trademark
How do you usually pay? In cash or use cashless payment?
I made a debut in cashless payment this year and started using it regularly. I've used credit cards before, but only for expensive purchases and online shopping.
Cashless payment is not only limited to credit cards, but also various methods such as using a transportation IC card and payments with smartphones. Among them, I mainly use QUICPay.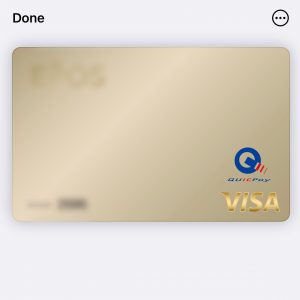 One of the reasons I chose QuickPay is that I can pay with my smartphone.
It's easy to set up and you can use it just by registering your credit card information in the Apple Wallet on your iPhone.
For a person like me, who always carries an iPhone, the condition of QUICPay which allows smartphone payments suited me well.
As with QUICPay and other cashless payments, it makes a sound when the payment is completed. For example, when you pass through a ticket gate with a transportation IC card, you will hear a beep. If you use QUICPay in the same way, you will hear "QuickPay" sound.
Every time I use QUICPay I hear it, and because I work on intellectual property industry, I thought, "Maybe its sound trademark application has been filed or even it has been registered", so I looked it up with J Plat-Pat.
Then, JCB Co., Ltd. filed an application in July of this year. (Japanese trademark application No. 2021-85332)
The article on the trademark title says, "This trademark consists of a structure that you can hear an electronic voice saying "Quick pay", and the total length of the sound is about 1 second.".
I would like to continue using cashless payment while thinking that it is a payment method that fit with the times of our generation. (Rabbit)
QUICPayご利用ガイド|QUICPay (How to use QUICPay (Japanese only))
J-Plat Pat QUICPay Sound Trademark