#patent
#trademark
Today, August 25th is the day of the birth of chicken ramen and the anniversary of instant ramen. Invented by Momofuku Ando, the founder of NISSIN FOODS, the world's first instant noodle "Chicken Ramen" was launched on August 25, 1958.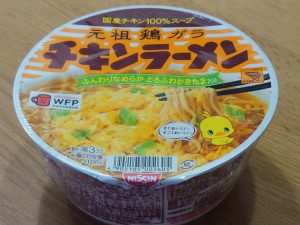 Initially, it seemed that sales were not active due to the high price setting, but when similar products and counterfeit products began to appear in the early 1960s, Nissin Foods tried to maintain their brand by causing a lawsuit for their trademark and patent registration.
At the same time, the licensing of the acquired patent was described in the NHK morning drama "Manpuku" broadcast from 2018 to 2019.

In the simple search of J-PlatPat, if you search for "Chicken Ramen" as a keyword, 2 patents and 16 trademarks will come up.
Also, try searching for keywords such as "instant noodles". (Syszo)
J-Platpat
https://www.j-platpat.inpit.go.jp/
Wikipedia: Chicken Ramen (English)
https://en.wikipedia.org/wiki/Nissin_Chikin_Ramen
Wikipedia: Momofuku Ando (English)
https://en.wikipedia.org/wiki/Momofuku_Ando