#patent
 I live in Nagoya, where it rarely snows and I, who is sensitive to cold weather, feel comfortable all year round, but this year it has been getting colder in December.
 The living room at home is comfortable thanks to air conditioning, but the coldness of the changing room and washroom, which are only used during bathing and at dawn, has been an issue for many years. I had been holding it back for a long time, partly because I felt a sense of resistance to the idea of using them only for a short time, but this year I finally purchased a far-infrared graphite heater for spot heating that I found in a newspaper flyer.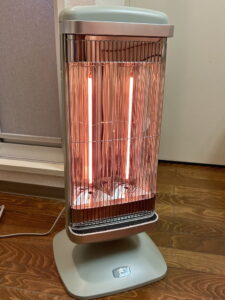 This time, I purchased an Aladdin brand far-infrared graphite heater (two-light tube). Despite its retro appearance, it also has a device that automatically turns off the power when clothes touch it. The moment I turned it on, it warmed up immediately even at a distance, and it seemed to be safe even if I was naked. I am very satisfied with the comfort as if the extremely cold place until now was a lie.
 Incidentally, a few days after the heater was delivered, Nagoya suddenly had its first snowfall (and it was cold enough to record 10 cm of snow for the first time in eight years), but thanks to the far-infrared heater, it was as if nothing had happened.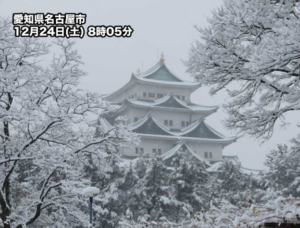 Currently, the company that sells Aladdin brand appliances is called Sengoku Corporation. Some time ago, an article was published in the JPO's public relations magazine, "Patent Vol. 51," and I would like to introduce it to you.
 According to the article, a major company with which Sengoku had a business relationship suggested "Why don't you buy our patented technology for ultra-high-performance heaters?" and the purchase of the technology became a turning point in the company's business.
 Sengoku was originally an OEM specialist for home appliances, but as it enhanced its technological capabilities, it has grown by utilizing the patented technology acquired through the business transfer under the management policy of "bringing in resources that are not available in-house from outside.
 Sengoku's website introduces the company's Japanese Patent No. 4739314, and a search on J-PlatPat reveals that there is also a related patent, Japanese Patent No. 5383741 (divisional application of Japanese Patent No. 4739314). Referring to these gazettes, it appears that the "major company" mentioned above was Panasonic Corporation, since (at the time of publication of the gazette) the "patentee Panasonic Corporation" is listed as the "patentee.
 It is said that about half of all patents are unused patents, etc., and the problem is that these patents are so-called "treasure troves". Since only the patentee is granted a patent for an invention, no one other than the patentee is allowed to work the invention, and the unused patent remains unexercised for the duration of the patent (up to about 20 years). This can be considered a major social loss.
 In this sense, the steps taken by Aladdin Brand and Sengoku Co. might be a great reference for us. (blink)