#trademark
The other day, my friend gave me a KAKUSAN face roller (beauty massager) as a birthday present.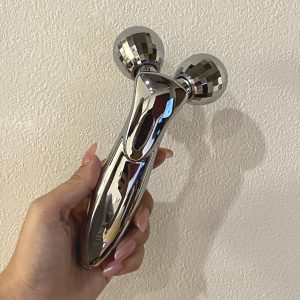 When I used it the first time, my impression was painful. It was a feeling of being pulled while being pinched.
However, as I continued to use it, I got used to it and the pain disappeared.
Recently, I've been using it every night, so it doesn't hurt as much as it did at the beginning, and I can easily roll around while watching TV.
"KAKUSAN" was registered as a trademark on February 26, 2016 (Japanese Trademark Registration No. 5829303), and the right holder is "深▲セン▼市カクサン有限会社(Shenzhen KKS Tech Co., Ltd.)" from China.
I rarely show my face now because of masks, but I would like to continue using it.
(Rabbit)