#patent
"Maruchan Seimen" by from TOYO SUISAN KAISHA, LTD. is one of my favorite instant noodles because the noodles taste good.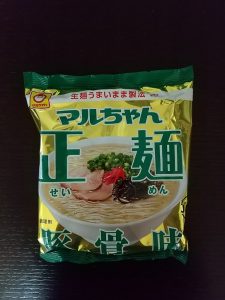 The package says it employs "the special manufacturing method for keeping raw noodles delicious" and the Japanese patent number was written on the back.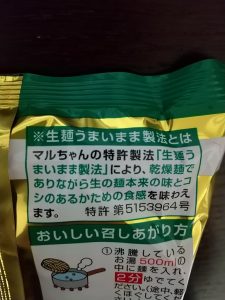 When I looked it up, this patent has been granted under the accelerated examination scheme. After the patent was granted, NISSIN FOODS HOLDINGS CO., LTD. became the claimant and filed a trial for invalidation for this patent. The claim 1 was accepted as invalid, but appeal for the claims 2 to 10 were not considered invalid so the patent right was vested. In addition, divisional applications based on this case have been filed up to the 4th generation, and all of them have been registered. Furthermore, an international application has been filed as a PCT application with the Japanese application as the basic application.
When I learned that the ramen noodles I ate casually was supported by the technology protected by making full use of the patent system, I felt that it was more delicious than ever. (Marron)