#trademark
The other day, I went to Nara, the ancient city of Japan, for the first time.
Because I spent my childhood abroad, I never had a chance to visit there.
The popular sites to visit in Nara I thought were the Great Buddha and deer in Nara park, so I went to Todaiji Temple and Nara Park.
In and around Nara Park where many deer inhabit, Shika-senbei (Biscuits for Deer) were sold in various places.
I wanted to interact with the deer, so I purchased one. It was bundled with a stamped sheet and it was written "Trademark Registration No.23863885".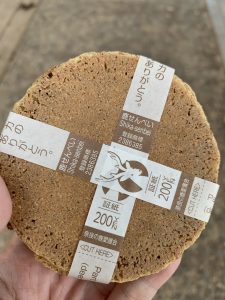 I searched it on J-Plat Pat and found that the characters "Shika-senbei" were registered as Japanese trademark. The right holder was the "The Nara Deer Preservation Foundation" and the registration date was February 28, 1992. The deer, which is also designated as a protected species, is an animal that is protected and loved in many ways. (Rabbit)