#patent
Hello. This is Hiro.
Following on from the previous article, I will introduce another olive oil-related product.
This olive oil is added a smoked scent by patented technology (Patent No. 4783463: a method for smoking liquid and its device).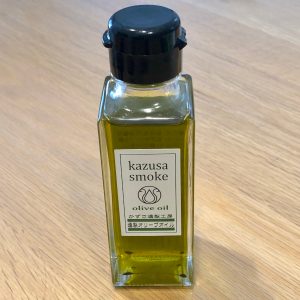 I tried it on tofu with soy sauce on top.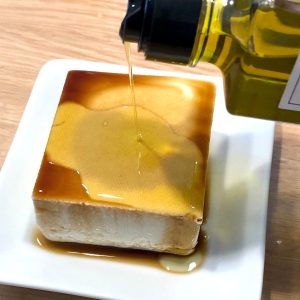 The smoked aroma spread in my mouth and it was very delicious. I felt it was a taste for adults that goes well with alcohol.
The contents of this patent can be checked at the link below (J-PlatPat).
Patent No. 4783463 (Click "English" on top right corner)
Reference:kazusa-smoke "patented technology for smoking liquid" (Japanese)