#design
#patent
My child has become crazy about volleyball lately, partly due to the influence of the anime "Haikyu !!". The ball we have at home is from Mikasa Corporation, and it seems to correspond to the Design Registration No. 1318937.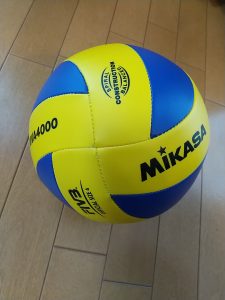 However, looking at Mikasa's homepage, it seems that the one with design registration No. 1574960 is currently the mainstream. The one with this design also had a "patent registration" label. When I searched with J-PlatPat, I found some patents of Mikasa Corporation. I was not sure which patent corresponded to this volleyball, but I realized once again that the things that children use on a daily basis are also supported by intellectual property. (Marron)
Mikasa Corporation: https://mikasasports.co.jp/e/
Note: "Haikyu !!" is a registered Japanese trademark of Shueisha.